Why Coat Concrete Floors with Epoxy?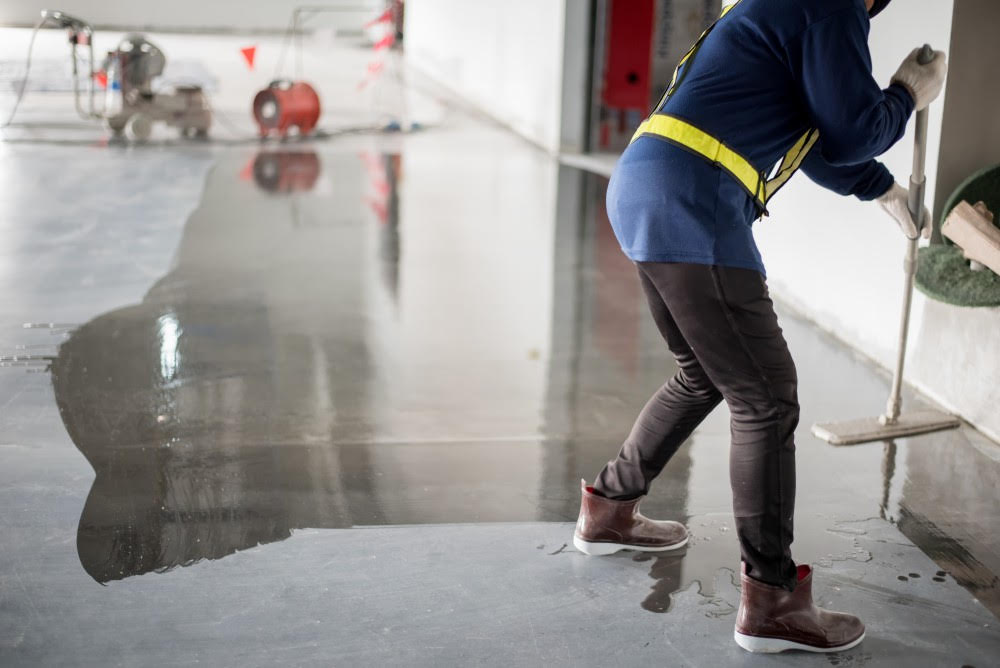 Regardless of whether you are seeking to create a concrete surface with a heavy glossy finish or a non-slip surface, you should be able to find a floor coating that suits your needs. Many industrial facilities have floors that could potentially be dangerous if there is a chemical spill. Non slip concrete floor coatings can prevent you from getting seriously injured in those circumstances.
Without protection, some industrial floors can be exposed to a lot of traffic, food, and different chemical spills, which can cause the floor to become extremely dangerous. However, you can prevent this from happening by coating the concrete floor. Here is a look at some reasons why coating your concrete floor is beneficial.
Appearance
Generally, concrete is seen as unappealing because of its gray color. The appearance of the floor is important because it adds to the look and feel of the area. There are different options available to help make your floor look more appealing.
Chemical Resistance
Concrete floors are often subjected to hot oil spills, chemical spills, and acid spills. Eventually, the spills will cause the floor to erode over time. Luckily, many of the resins are resistant to chemicals.
Durability
Not only are the resins chemically resistant, they are also durable. The resins can withstand the rigors that come along with substantial foot and vehicle traffic. The resins also have the ability to get rid of bacteria that builds up on the concrete. The resins will prevent the bacteria from coming back once it has dissolved.
KwikBond offers solutions and have, for over 30 years, provided epoxy floor coatings for the commercial industry.
With REPOX-FC, this advanced formula coats concrete floors with a heavy gloss finish. It is resistant to chemicals and has a hard and durable finish when dried. It also comes in a variety of colors that can be customized to what you are looking for.
REPOX-HB is an industrial epoxy-based floor coating that adheres well to almost any surface. That includes concrete, block, wood, steel, and more. It is also resistant to chemicals and one of the coatings most suitable for areas that may be contaminated and need to be washed.
RETRAX is a non-slip epoxy-based floor coating and sealer for industrial floors. It aids in keeping your location accident proof. Areas that require safety often have materials like oil, water, grease, and ice. It also can bond with any surface and withstands even the heaviest traffic.
For professional advice in selecting the right epoxy floor coating for your concrete floor, call Capital Industries at 631-298-6300.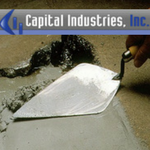 Capital Industries, Inc. is a leading supplier of commercial and industrial concrete repair products. For over 30 years, we have proudly serviced contractors, factories, warehouses and distribution centers for industrial, institutional and commercial customers. We carry a full range of concrete repair materials, including those specifically designed for low temperature areas such as freezers and coolers. Our floor repair products are rapid hardening, allowing you to reopen repaired areas with minimal downtime. All of our products are designed to be used by in-house maintenance personnel and come with an ironclad 100% guarantee of satisfaction.