Concrete Repair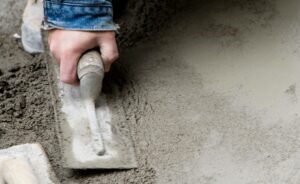 Here, you'll find a collection of how-to guides and resources specifically designed for industrial and commercial concrete repair. Whether you're a contractor, property manager, or DIY enthusiast, these guides will help you tackle concrete repair projects with confidence.
Our guides cover everything from simple crack repair to complex concrete restoration projects. Each guide is easy to follow and includes step-by-step instructions, diagrams, and helpful tips to ensure the success of your project. Whether you're repairing concrete surfaces that are exposed to heavy traffic, harsh weather conditions, or simply in need of a cosmetic upgrade, we've got you covered.
Don't let concrete repair projects slow down your business or disrupt your daily life. With our resources and products, you can tackle any concrete repair project with confidence. Browse our selection of how-to guides today and start planning your next concrete repair project.