Testimonials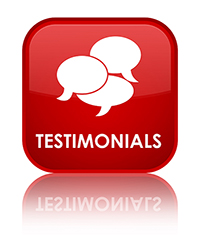 We take pride in the work that we do as being a leading supplier of several commercial and industrial flooring products. We aim to serve with the best concrete floor and crack repair, wall and ceiling repair, sealers, coatings, and degreasers for industrial flooring on the market. We also offer excellent customer service to help you when choosing the products you need. See what our customers have to say about us!
See Our Concrete Floor & Crack Repair Product Testimonials:
"In 2015, I was introduced to the Kwik Crete products. My facility's inside temps range from 34 Degrees to 52 Degrees and this product is a God Send to us. We can do small floor repairs and be able to drive fork lift traffic on the repair area within a half hour. The first area we tried this product on was in 2015 and that patch's size was 2 ft by 2 ft.  The patch is still holding up, down in one of my heaviest traffic areas where the floors are constantly wet. I would highly recommend these products to any one that needs a quick and final repair method. We are a 24/7 Produce Co. so traffic never ends." – Richard, I., Lancaster Foods

"My name is Rick and I have worked in the facility maintenance department at a midwestern grocery and general merchandise company called Meijer for 40 years. My job entails various repairs to the warehouse facilities, including keeping the concrete floors in good repair. Since about 1991, I have used Capital Industries for all my concrete repair products. Len Garrett has been my "go to guy" to answer questions and give me solutions to all my floor issues. I started with Kwik-Bond to patch and fill cracks and hole in the floors of five various buildings. The temperature ranged from 80 degrees down to the mid-thirties
. I have been pleased with the durability and the quickness that it sets so that the floor can be returned to fork truck use. In the last few years, I have started using Kwik-Crete for the same purposes of floor repair. I like this product even better because of its double tube dispenser. It is easy to use, low odor, and still has outstanding durability. Len has always been a great sales person to deal with. He has never pushed product for the sake of a sale. And has given me many suggestions for other concrete problems that have come up over the years." – Rick, K., Meijer, Inc.

"I find we have used 942 gallons of Kwik-Bond since 2007. We have used other manufacturers without a lot of success. Kwik-Bond has always been a reliable product and company for our needs. Service and delivery have always been good to Tyson." – Tony C., Tyson Foods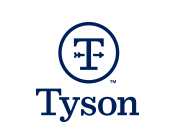 I've always found working with you, Capital Industries, and your products to be simple and efficient.  Having used a variety of your products over the past few years, I've always had successful results.  I'm sure I will continue to using your products and your advice on what best meets my needs." – Rich R., Maintenance Manager, Hickman's Family Farms

"My experience with Capital Industries over the past 15 plus years speaks for itself. They have an excellent product, excellent customer service and stand behind their product. I never hesitate to recommend them to another customer!" – David H., Hudson Electric & Building Service, LLC