Concrete Repair for Freezer and Cold Storage Warehouse Floors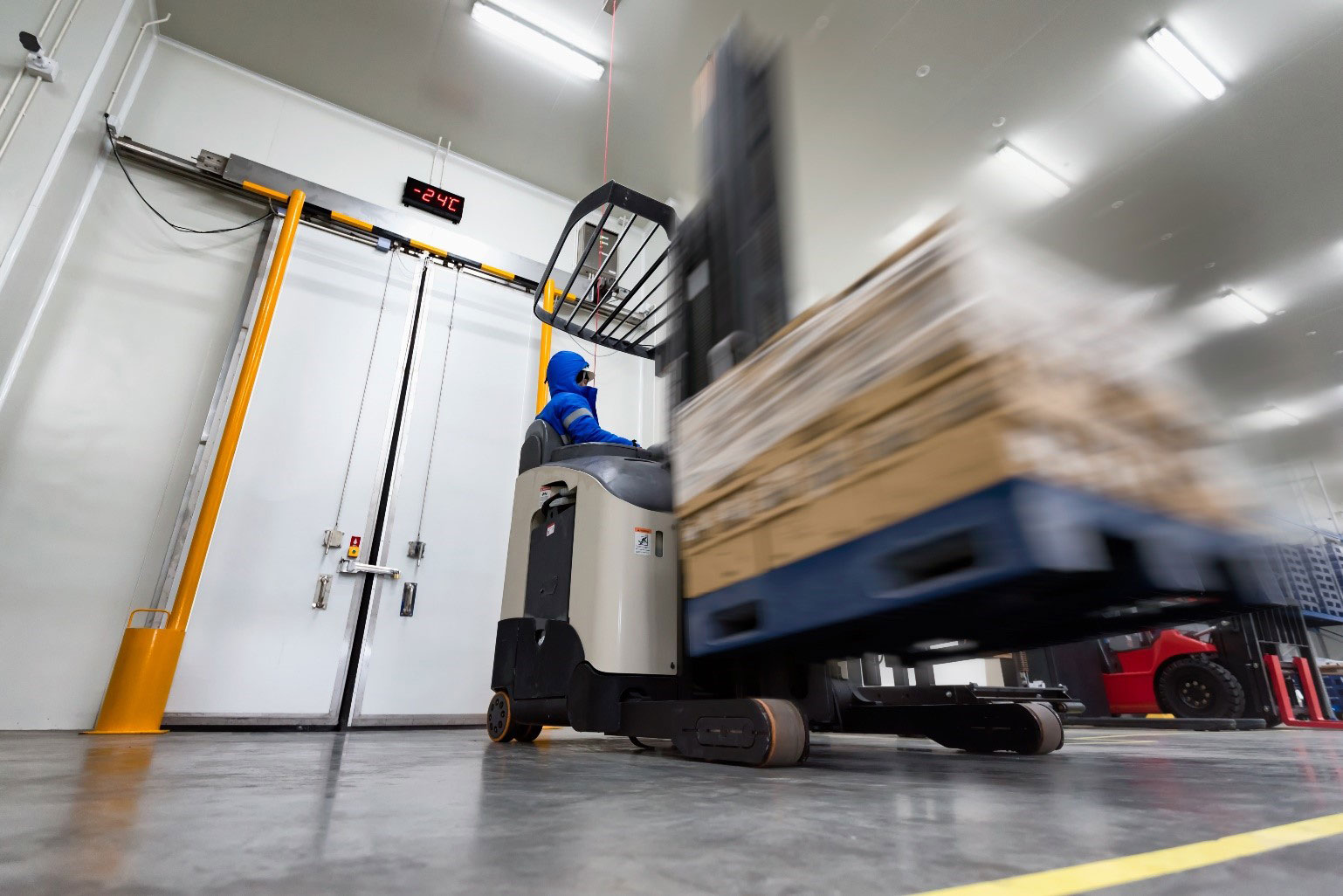 In a refrigerated building, washing with relatively hot (150°F) water can produce a sudden temperature rise in the flooring material, as well as a temperature differential between the center and the top surface of the flooring. Sometimes this cleaning procedure can cause cracks in the concrete flooring. The normal wear and tear or use of equipment in these areas also causes damage to the flooring.
We offer quick solutions including: epoxy walk in cooler floors, walk in cooler floor repair, walk in cooler floor replacement, and walk in freezer floor repair. Our products are extremely fast curing concrete floor repair for very low temperatures, down to -60 degrees Fahrenheit.
Cold Storage, Freezers, Walk In Cooler Floor Repair
Walk in freezer floor repair is required any time your walk-in freezer concrete surface shows signs of cracks, spalls, chipping, or pitting. Without regular preventive maintenance of freezer floors, damages can lead to dangerous conditions for the traffic that goes into these areas. If the damages are not fixed, the consequences can lead to code violations with building authorities and the inability to use these areas, which can result in delays in production.
Capital Industries' Experience and Products For Concrete Repair
?Having served a variety of industries in concrete flooring and wall repair, Capital Industries understands which products to choose for concrete repairs within a short time frame to have your location operational again quickly.
Kwik-Bond is ideal for concrete repair in plants that require a USDA approved product, including meat and poultry. It was also designed for use in frozen areas, such as freezers, coolers, and other food storage areas.
Kwik-Crete is a concrete patch repair product that is used in -35 degrees to 130 degree Fahrenheit and can be used in a variety of areas. It is used when you need a quick turnaround time for having the area back in use within 12 minutes.
Repox-Mix is used in areas where there may be a damp surface. It can bond to any solid surface, including metal, wood, concrete, and brick. It's ability to bond with surfaces that are damp makes it ideal to use outside or on slabs where there is constant moisture.
Whether you have to repair fractures or joints, fix the surfaces of slabs, mend imperfections, or resurface a floor, we have a product to fit your requirements. Our products fill crack and expansion joints, reestablishing slab use, and mending surface flaws.
In a cold environment, the cure time depends upon the temperature of this substance, the temperature of the aggregate or sand when used, the volume of the repair, and the warmth of the concrete.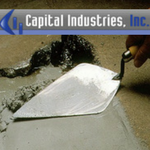 Capital Industries, Inc. is a leading supplier of commercial and industrial concrete repair products. For over 30 years, we have proudly serviced contractors, factories, warehouses and distribution centers for industrial, institutional and commercial customers. We carry a full range of concrete repair materials, including those specifically designed for low temperature areas such as freezers and coolers. Our floor repair products are rapid hardening, allowing you to reopen repaired areas with minimal downtime. All of our products are designed to be used by in-house maintenance personnel and come with an ironclad 100% guarantee of satisfaction.