Top 3 Warehouse Flooring Concrete Repairs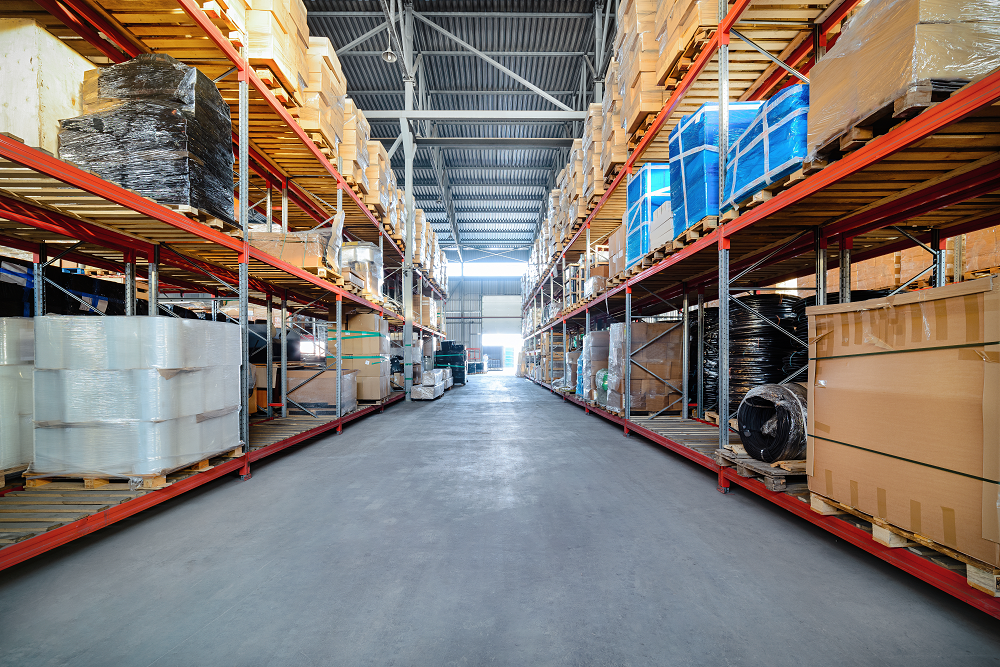 Professional Commercial Warehouse Concrete Flooring Repair
Common Commercial Concrete Repairs
As a result of high-volume traffic, chemical exposure, and physical damage; commercial concrete flooring will eventually start to show some signs of damage or decay. Some of the most common issues that may need repairing include:
• Dulling (Normally due to high traffic)
• Floor Flatness (Due to frequent travel of forklifts)
• Physical Damage to the Concrete Itself (Spalls, Pop Outs, Cracks, Flaking)
Warehouse concrete flooring can begin to grind down as a result of foot traffic and heavy machinery. This can lead to physical damage in the form of dusting. Dusting can create a slippery surface that may become dangerous. The inhalation of dusty air is certainly something that should be avoided.
Vulnerabilities of Untreated Concrete
Uncoated concrete is subject to the vulnerabilities of moisture and can lead to freezing-thaw damage or rebar corrosion. Eventually, an uncoated commercial concrete floor could lead to chips, cracks, and contamination that erodes the foundational structure of the flooring.
Such damage requires professional service. At Capital Industries we have the solution for all levels of warehouse commercial concrete floor repair. Our professionals have years of experience in leak plugging, dent and crack filling and restoring your warehouse commercial concrete floor to a beautiful shine.
We are your premier professionals here at Capital Industries, providing the following guidance on which concrete repair product you need for damage, including:
• Resurfacing Compounds
• Joint Fillers
• Sealers
• Non-Skid Tapes
• Coatings
• Interlocking Floor Tiles
Three Common Warehouse Concrete Flooring Problems
Below are three of the common problems that Capital Industries are prepared to offer our professional service to help you resolve your warehouse flooring repairs.
Dulling: Concrete dulling generally occurs as a result of tire marks from heavy machinery (Forklifts etc.). Eventually, rubber tires can produce leaching stains into the concrete slab creating marks that cannot be removed with chemicals. Our professionals can help to restore your slab back to its almost original state with our diamond abrasive grinding service.
Concrete Floor Flatness: The travel speed of Forklifts over concrete flooring plays a significant part in contributing to floor flatness.
Physical Damage to the Concrete Flooring: Sliding machinery across the concrete flooring, and shipping equipment can lead to physical damage over time. Gouges, cracks, and dulling are just a few of the damages that our professionals are prepared to handle. No job is too large for your warehouse flooring repairs.
Call to get your quote today.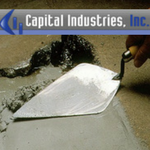 Capital Industries, Inc. is a leading supplier of commercial and industrial concrete repair products. For over 30 years, we have proudly serviced contractors, factories, warehouses and distribution centers for industrial, institutional and commercial customers. We carry a full range of concrete repair materials, including those specifically designed for low temperature areas such as freezers and coolers. Our floor repair products are rapid hardening, allowing you to reopen repaired areas with minimal downtime. All of our products are designed to be used by in-house maintenance personnel and come with an ironclad 100% guarantee of satisfaction.