Top Causes for Cracks in Cement and What to Use to Fix Them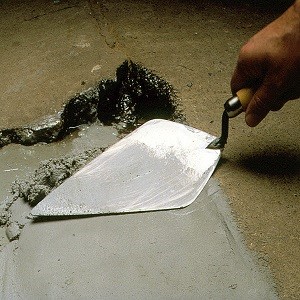 For many homeowners, when they see a crack in the garage floor, they are tempted to call a commercial concrete crack repair company. However, repairing a cracked garage floor is not as difficult as it would seem as long as you are willing to put in a bit of work. Getting to the root cause of the crack is the issue that repairers face.
Top Causes of Cracks in Concrete Garage Floors
If you have a garage, eventually it will crack as it will shrink and bend with temperature variations. If you have a two-car garage, you will also see cracks form around the contraction joints, which divide the garage into four slabs. You will also see cracks develop as a result of the ground moving underneath the floor.
Cracks in a garage floor are typically not indicative of a more serious problem and are a cosmetic fix. However, it is essential to repair the cracks as deferred maintenance can lead to replacing the floor.
How to Repair the Cracks
To repair the crack, you will want to use epoxy, polyurethane, or a polyurea-based repair product. These fill the crack and allow you to sand them down and paint over them.
It is imperative that you avoid any latex or water-based crack repair products as they are not sandable or paintable so the repair will not look good; in addition, it will just need to be repaired again in the future as it is not a permanent fix.
A popular brand that many commercial concrete crack repair companies use is our own KwikBond brand.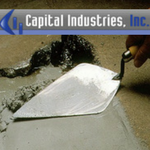 Capital Industries, Inc. is a leading supplier of commercial and industrial concrete repair products. For over 30 years, we have proudly serviced contractors, factories, warehouses and distribution centers for industrial, institutional and commercial customers. We carry a full range of concrete repair materials, including those specifically designed for low temperature areas such as freezers and coolers. Our floor repair products are rapid hardening, allowing you to reopen repaired areas with minimal downtime. All of our products are designed to be used by in-house maintenance personnel and come with an ironclad 100% guarantee of satisfaction.