Manage Cracked Walls Using VO-500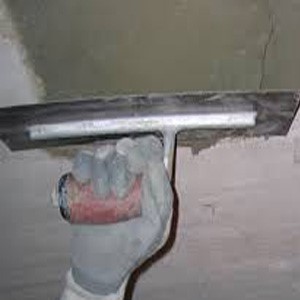 The main hint that your walls need maintenance is the presence of cracks. You may not notice when a wall starts to crack. They eventually manifest as deep or shallow in vertical or horizontal dimensions. The irony is that even though this could be hazardous, most homeowners and commercial business owners find it an ordinary thing. Having your walls inspected often helps you be aware when to repair cracked walls.
Why You Need To Repair Cracked Walls
It is worthwhile noting that these cracks allow soaking in of humid air and water. Consequently, wood begins to decay, foundation becomes weak and there is mold formation. Mold, for instance, releases spores, which can cause respiratory problems when inhaled. Be sure to take care of cracks immediately because foundational failure can be curbed using commercial concrete wall repair products.
Leading Signs of a Foundation Cracked Wall Repair
Doors and window frames can often get misaligned or develop gaps. Leaning walls and cracked slabs are also another alarm. Cracked walls can be detected and fixed. Sometimes wall cracks are caused by sloping floors and other foundational issues.
Consulting a skilled contractor to fix the cracked wall and its root cause is an expense. You can also do it yourself with cracked wall repair products. A DIY solution for cracked walls is more manageable and cost effective when you take action immediately, compared to when the cracks have deteriorated.
Why is VO-500 the Optimal Solution to Cracked Walls?
VO-500 is a commercial concrete wall repair product that is comprised of an acrylic polymer liquid and powder mix. The highlight characteristic of VO-500 is water resistance, anti-freeze and adhesion properties. This has made it the ideal product for masonry and repair of concrete.
VO-500 has proven itself over 30 years of excellent use by professional contractors, commercial and industrial markets. This product hardens quickly, filling up walls gaps and cracks. Besides, it has a 100% customer satisfaction guarantee.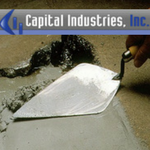 Capital Industries, Inc. is a leading supplier of commercial and industrial concrete repair products. For over 30 years, we have proudly serviced contractors, factories, warehouses and distribution centers for industrial, institutional and commercial customers. We carry a full range of concrete repair materials, including those specifically designed for low temperature areas such as freezers and coolers. Our floor repair products are rapid hardening, allowing you to reopen repaired areas with minimal downtime. All of our products are designed to be used by in-house maintenance personnel and come with an ironclad 100% guarantee of satisfaction.