How to Waterproof And Seal A Concrete Basement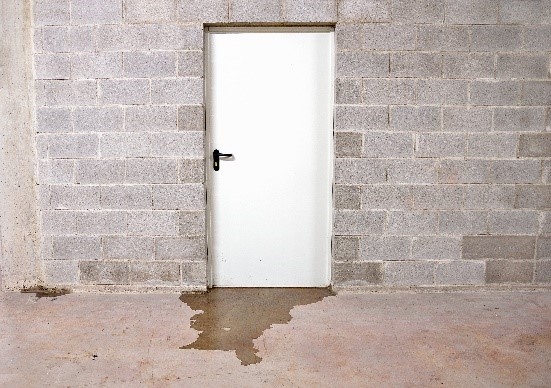 Home and business owners wanting to know how to waterproof or seal their basements to protect them from leaks and moisture can find how to do that in this post. Water and moisture in a cellar or basement can be a host to other problems like fungus and mold.  The first step to solving this problem is understanding why it happens.
How Does Water Enter a Basement or Cellar?
Water and moisture can enter a basement and the foundation of a home in numerous ways.  Depending on the weather or after a period of hard rain, water that flows from the roof of a house and gutters can build up and become too much as it seeps into the ground.
As a house settles and cracks, the water can create hydrostatic pressure or settle into the cracks.  It is known concrete is porous, but water can enlarge the pores of concrete building up deposits of lime and surface salts as the water evaporates over time.
The lime and minerals then can eat into plastic barriers and from there the water builds up and begins finding its way into the bottommost floors of homes and buildings.  No matter how this is viewed, the flow of water and nature over time does nothing to help basements and cellars.
How to Begin the Process of Waterproofing
Similar to any repair, the first step is to remove and clean the area.  However, this process deals with the removal of water and moisture, you need to use care and attention in how this process is initiated.
Try to work on a day when the area has the least amount of moisture and is as dry as possible.  Oils, mineral and lime buildups, paint, adhesives, and faulty sealer will also have to be removed from the affected area.
The next step is to try to get this area as dry as possible while also vacuuming, using a broom, your hands, or anything you can to safely remove debris from cracks.
Chiseling
If dealing with cracks, you may also want to make the crack bigger in order to allow the patch to bond better with the older material. This process is known as "keying" a crack.
When keying a crack, use a hammer and cold chisel or any tool that will allow for the removal large pieces of concrete in order to create a better area to work with. Then vacuum or remove as much of the concrete debris and/or mortar from the newly created crack as possible before applying your patch.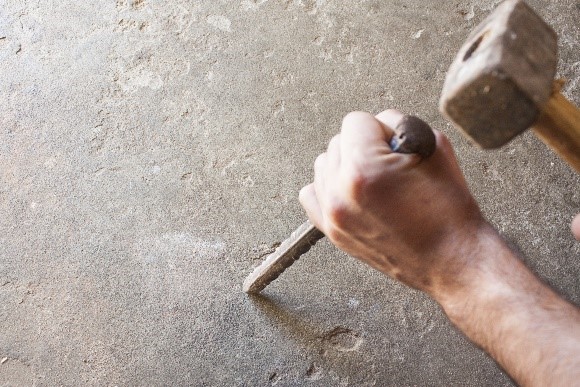 Application of Waterproof Sealant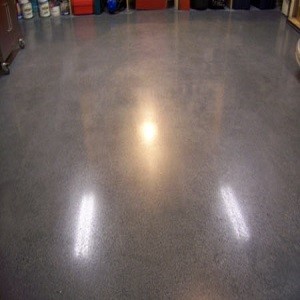 With the affected area now clean and free of debris, you are now ready to patch, waterproof, and seal.  Simply begin the process of applying your patching making sure it has settled into the crack.
Usually after a day, after the patch has settled and cured, it is time to apply the sealant. Give time as indicated by the label or manufacturer for the sealant to cure.  This process may be repeated to other cracks in the foundation, floor, as well as gaps and joints that could use repair.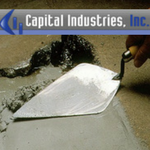 Capital Industries, Inc. is a leading supplier of commercial and industrial concrete repair products. For over 30 years, we have proudly serviced contractors, factories, warehouses and distribution centers for industrial, institutional and commercial customers. We carry a full range of concrete repair materials, including those specifically designed for low temperature areas such as freezers and coolers. Our floor repair products are rapid hardening, allowing you to reopen repaired areas with minimal downtime. All of our products are designed to be used by in-house maintenance personnel and come with an ironclad 100% guarantee of satisfaction.