How to Repair Flaking & Cracking Warehouse Flooring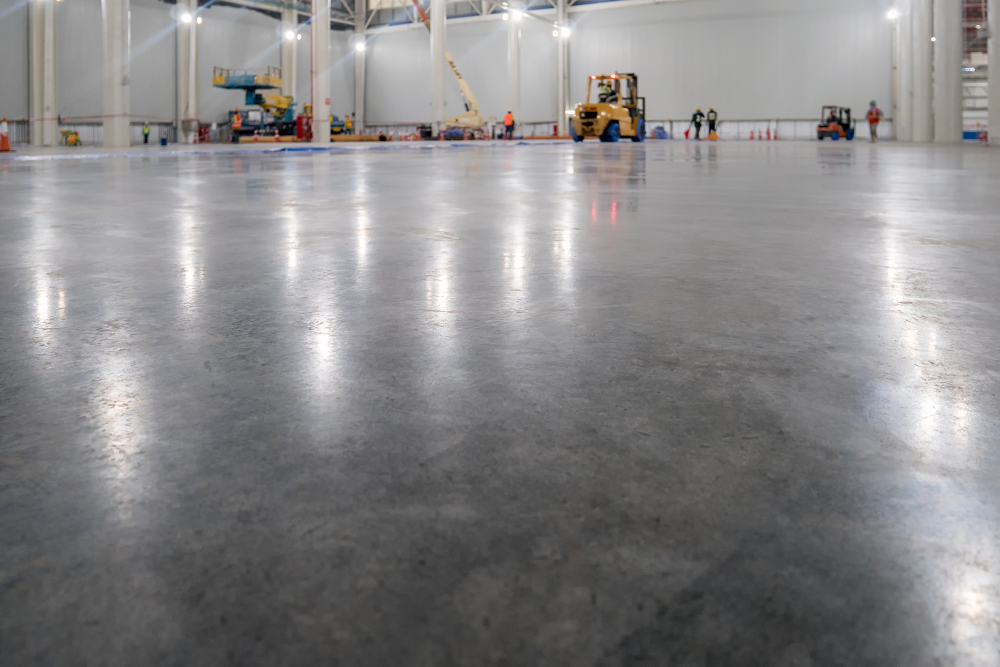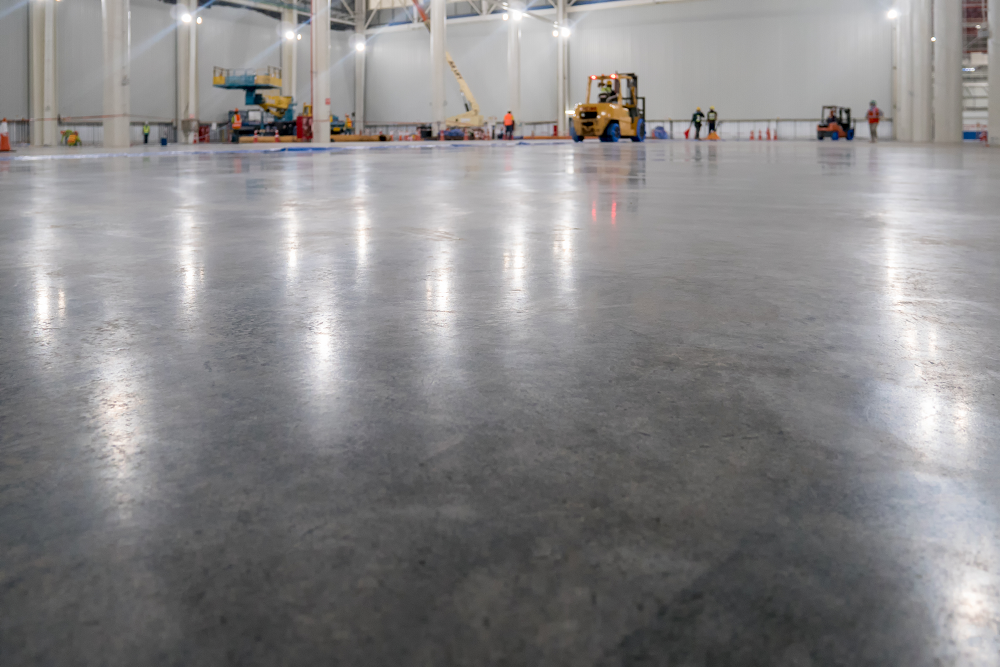 If you are in charge of, or perhaps the owner of, a large concrete floor warehouse, you probably have forklifts weighing close to 10,000 pounds with the majority of that weight concentrated over the rear wheels as a counter balance.
This means your concrete floor is taking a beating.
If you've noticed areas with scaling and other areas with those little cracks that send out a puff of concrete dust whenever a forklift runs over them, you really need to act now.
Yes, it will cost you, but putting it off means you risk allowing any liquid to make its way down into the aggregate. Once the aggregate starts to crumble, the problem is going to quickly escalate and will cost you far more than an earlier and easier repair.
Not only do we have the best and the latest forms of industrial concrete restoration, but our ability to quickly and efficiently execute any repairs you need translates to very little disruption or downtime in the flow of work in your warehouse.
One of our most remarkable commercial concrete repair products has these outstanding features:
• Minimal shrinkage upon drying.
• Designed as a "wet-crete" to securely bond to damp surfaces.
• Quick dries to a sufficient hardness that allows the repaired area
• Final cure is hard and tough with just the right amount of flexibility for high resistance to cracking.
• Moisture and corrosion resistant.
• While the surface is sealed, an abrasive quality is present to prevent slipping.
• Approved by the USDA for use in meat and poultry packing warehouses.
If your concrete warehouse floor is damaged, it not only indicates you need to make some repairs before the real costly damage is done, it will also reflect on you and have a negative impact on your employees. If your employees feel that you don't care about your warehouse, they could eventually adopt an "I don't care attitude."
So, take appropriate action now and get in touch with us regarding our commercial concrete repair products, our application procedures, and references from our many satisfied and happy clients.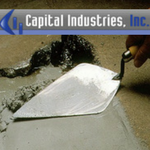 Capital Industries, Inc. is a leading supplier of commercial and industrial concrete repair products. For over 30 years, we have proudly serviced contractors, factories, warehouses and distribution centers for industrial, institutional and commercial customers. We carry a full range of concrete repair materials, including those specifically designed for low temperature areas such as freezers and coolers. Our floor repair products are rapid hardening, allowing you to reopen repaired areas with minimal downtime. All of our products are designed to be used by in-house maintenance personnel and come with an ironclad 100% guarantee of satisfaction.