CONCRETE SEALERS – Capital Industries Asks and Answers 4 Major Questions
Concrete sealers are the ideal choice for protecting warehouse floors and other industrial flooring areas against potential damage. But for those with limited experience maintaining concrete floors, it can be difficult to select a product that offers reliable performance over many years. The team at Capital Industries, Inc. has many years of experience in the concrete repair industry.  In this latest article, they highlight four questions companies must ask before selecting a concrete sealer.
Is the Sealer Compatible with a Decorated Surface?
It's important that companies check with their supplier that the concrete sealer they're buying is compatible with the decorated surface they're working on. Because some sealers may interact with the overlays or coloring agents causing significant damage to the structure of the flooring, checking for compatibility first is recommended.  A company must also check with their overlay manufacturer to determine sealer compatibility.
What Conditions will the Sealer Be Exposed to?
When online antibiotics buying a sealer for a warehouse or another area within their facilities, business owners must consider the type of conditions the sealer will be exposed to. The sealer should be suitable for the conditions within the facility. For example, if the company is running an auto repair shop, it's imperative the system is built to protect against oil damage and other forms of corrosive chemicals used in vehicle repair work. Indoor surfaces subject to heavy traffic should be built for optimal durability against commercial traffic such as forklifts and pallet jacks.
What is the Drying Time for the Product?
Another large consideration when choosing a sealer for any industrial environment is the drying time for the product. It's important for companies that their space is available for use within a quick timeframe -a product must dry quickly.Leading products are generally ready for foot traffic in as little as 12 hours, which makes it possible for them to be applied later in the day or during closing time for the business.  This minimizes downtime of the area.
What is the Life Expectancy of the Product?
Before buying a concrete sealer product, companies must factor in how long it lasts before needing to be reapplied.  By learning its "life expectancy", they can make effective decisions on its long-term cost and how to maintain it.  It's also important to consider any warranty options offered through the sealing system supplier, as this can help to further protect the investment.
By reviewing the questions highlighted in this article, business owners can ensure they select the ideal concrete sealer for their industrial floors. To learn more, speak with the team at Capital Industries, Inc. by calling 631-298-6300 or visit their website at www.kwikbond.com.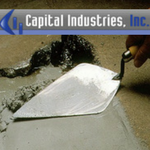 Capital Industries, Inc. is a leading supplier of commercial and industrial concrete repair products. For over 30 years, we have proudly serviced contractors, factories, warehouses and distribution centers for industrial, institutional and commercial customers. We carry a full range of concrete repair materials, including those specifically designed for low temperature areas such as freezers and coolers. Our floor repair products are rapid hardening, allowing you to reopen repaired areas with minimal downtime. All of our products are designed to be used by in-house maintenance personnel and come with an ironclad 100% guarantee of satisfaction.