How Commercial Foundations Can Corrode Unless Fixed Immediately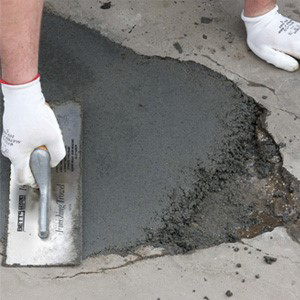 Sometimes things happen to the concrete where your business is located. It could be from the weather, wear and tear or even damage from a specific event. When that happens, water can come into the ground and that can compromise your business' foundation. That's when you end up paying a lot of money to get the foundation for your building fixed. That's money that can really add up. Because it is an unnecessary expense, take steps to prevent the damage that comes from a compromised concrete section on your property immediately after recognizing the damage.
How a Business' Foundation Can Corrode
Hydrostatic pressure is the result of water leaking into the foundation and causing the building's foundation to be unstable. Also, erosion can happen and soil can shrink as well. When that happens, the foundation is further compromised. All this together means that your business' foundation is going to fail.
If that is happening in your concrete, then the time is now to get it fixed. If you are unsure if your concrete really needs to be fixed, then here are some signs to know that it's time.
– Sloped floors
– Cracks in the floor
– Doors that do not close properly.
– Floors that are obviously not level
– Cracked driveway
Commercial Concrete Repair
Discover why a professional commercial concrete repair product is a cost effective solution. That way you can have that reassurance that your building is on a solid foundation. Kwik-Bond can fix concrete floors. Here is why our products are chosen to fix concrete and how they provide worry-free repairs.
– It comes mixed.
– It works great for coolers.
– It is also hard, but never brittle for prolonged stability.
– It can even be applied in wet conditions.
– Once applied, it is even flexible to help change with the weather.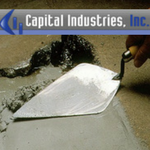 Capital Industries, Inc. is a leading supplier of commercial and industrial concrete repair products. For over 30 years, we have proudly serviced contractors, factories, warehouses and distribution centers for industrial, institutional and commercial customers. We carry a full range of concrete repair materials, including those specifically designed for low temperature areas such as freezers and coolers. Our floor repair products are rapid hardening, allowing you to reopen repaired areas with minimal downtime. All of our products are designed to be used by in-house maintenance personnel and come with an ironclad 100% guarantee of satisfaction.